"Where you are in your life this time next year will be 100% determined by the choices you make every day for the next 365 days. Choose wisely."
Tara Marie Segundo, M.A.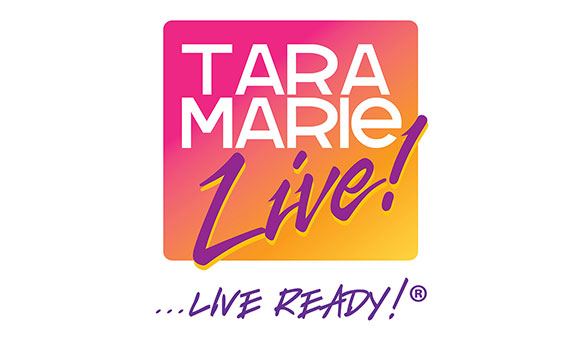 I'm Fitness Expert, Personal Trainer and Motivational Strategist, Tara Marie Segundo!
It's time to get in shape, make healthy choices, and create the happy life you deserve! Join me as I talk to experts in the field of physical and mental health to enhance your body, mind and soul!
Tune in weekdays from  6-8 pm Eastern, 3-5 Pacific on American Latino Radio/SiriusXM Channel 154!
TARA MARIE LIVE! …LIVE READY!™
Radio/Voice-Overs
View Media Resume
Download Full Bio
Featured Shows
Staying Focused in a Hyper World
If you suffer from an inability to focus, whether in a full-blown form with diagnosis of ADHD or a milder version, you know the frustration and anxiety that accompanies this condition. My guest, NY Times Best-Selling Author of Men are From Mars, Women are From Venus, John Gray, PhD, discusses his new book, Staying Focused in a Hyper World. He'll answer all of your questions about ADHD, memory, and brain performance!
Hour 1:
Hour 2:
---
What Would You Do?
Every day is full of "what would you do?" moments. They can be as simple as when you're considering whether or not to thank the taxi driver before exiting the cab, or they can be more complicated: what should you do when you witness racism, bullying, or spousal abuse? Do you step in or do you step away? Join me and my guest, ABC News anchor, correspondent, and host of "What Would You Do?" John Quiñones, as we discuss his inspiring new book, What Would You Do? Words of Wisdom About Doing the Right Thing. Learn about John's childhood, how his hit ABC show came to be, and get inspired to speak up for injustices you see in your life!
Hour 1:
Hour 2:
---
God's Message to the World
New York Times best-selling author of, Conversations with God, Neale Donald Walsch, joins me to discuss his book, God's Message to the World. Tune in for an intriguing, often controversial, intellectual and spiritual conversation that will challenge what you believe to be true. Neale asks, "Is it possible that there is something we don't fully understand about God, the understanding of which could change everything?" This show will make you examine your beliefs, and it is not to be missed!
Hour 1:
Hour 2:
---
Listener Consultations: Nadiha and Theresa
On this show, I consult with my listeners! First, a married mom of four who is in a constant battle with food and compulsive eating wants to gain clarity about how she can put a stop to her self-destructive behavior. I'll also speak to a listener who has progressed well since our first consultation but has strayed from clean eating and not kept her promise to herself to exercise. Why do we do things that sabotage our efforts to improve? We'll discuss strategies to bypass self-sabotage and lack of motivation, even when the odds are stacked against you! There is always a way to succeed when you really want to achieve a goal!
Hour 1:
Hour 2:
---
The Stem Cell Revolution
If you seek relief from pain and inflammation or restoration of function and repair of tissues, clinical stem cell therapy may be your answer. Doctors can now treat more than 70 diseases, including all forms of arthritis, autoimmune diseases, neurological disorders, brain damage, heart disease, COPD, and more. Dr. Joel Singer joins me to discuss treatments now available and answers your questions about advances in clinical stem cell therapy that can save your life.
Hour 1:
Hour 2: