"Where you are in your life this time next year will be 100% determined by the choices you make every day for the next 365 days. Choose wisely."
Tara Marie Segundo, M.A.
TARA MARIE LIVE Returns as a Podcast with All New Shows!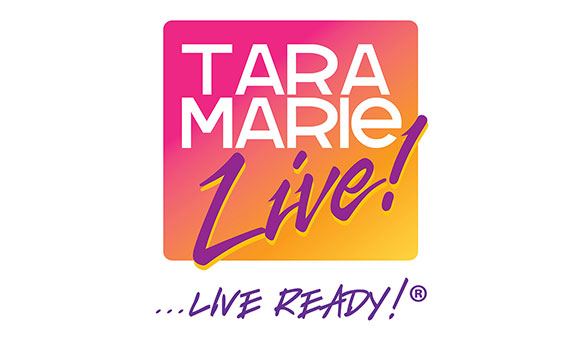 TARA MARIE LIVE returns as a podcast
with all new shows!
Take charge of your health with TARA MARIE LIVE!
It's time to get in shape, make positive choices, and create the happy life you deserve!
Join me as I talk to experts in the field of mental, emotional, physical, social, and spiritual health to bring you cutting edge, life-changing information.
Get the results you want! Kick your life into high-gear! Live up to your potential!
TARA MARIE LIVE! …Live Ready! ®
Never miss an episode! Subscribe now to TARA MARIE LIVE!
When you subscribe, all new episodes will automatically be delivered to your favorite podcast app. Select your choice of apps below!
Be sure to rate and review TARA MARIE LIVE on iTunes!
Click here for TARA MARIE LIVE Videos! Featured Episodes

Fat Cell Researcher, Weight Loss Expert, and Author, Dr. Lori Shemek, joins me to discuss your microbiome, which refers to the delicate balance of good and bad bacteria in your gut. Researchers now know that the state of your microbiome has everything to do with both mental and physical health. Tune in and learn why your microbiome is vitally important, its role in creating inflammation in your body, and how to achieve and maintain a healthy gut. Your quality of life hinges on it!

---

On this episode, Naturopathic Physician and Certified Nutrition Specialist, Dr. Millie Lytle, joins me to discuss how stress negatively affects your hormones and precipitates disease. Learn how stress generates imbalances in the hormones produced by your adrenal glands, disrupting other critical hormones in your body. If you suffer with low immunity, chronic upper respiratory conditions, infertility, diabetes, insomnia, chronic fatigue syndrome, metabolic disorders, anxiety, depression, thyroid dysfunction, or any chronic disease, stress is likely the root cause. Tune in and get the facts!

---

Master Life Coach and Mentor, Bruno LoGreco, joins me to discuss his book, Stop Sabotaging Your Life: 3 Steps to Your Full Potential. If you feel stuck, it's time to take responsibility for yourself and get back in the driver's seat. Fear, lack of self-awareness, low self-esteem, and an inability to set strategic goals will keep you from living the life of your dreams. Join us and learn how to identify and challenge the beliefs that may be holding you back!

---

Reality Guide and Personal Growth Mentor, Lynne Forrest, says that we all live in either "Victim Consciousness" or "Observer Consciousness." On this episode, we discuss her book, Guiding Principles for Life Beyond Victim Consciousness. It will reframe how you think about yourself, your life, and your relationships and offer a way of observing your circumstances that will encourage enlightenment and healing. Join us and learn a new way of thinking that will transform your experiences.