Tara Marie Segundo, M.A. is a New York City based Fitness Expert, Personal Trainer, Motivational Strategist, and Podcast Host with over 30 years experience in the fitness industry. She holds a Master's Degree from Columbia University in Applied Physiology and helps clients break free from destructive patterns so they can reach their physical and mental peak and lead healthy and fulfilling lives.
Take charge of your health with TARA MARIE LIVE! It's time to get in shape, make positive choices, and create the happy life you deserve.
Join me as I talk to experts in the field of mental, emotional, physical, social, and spiritual health to bring you cutting edge, life-changing information.
Get the results you want. Kick your life into high-gear. Live up to your potential.
TARA MARIE LIVE! …Live Ready! ®
Rate and Review TARA MARIE LIVE on iTunes!
Episode #39: The Food for Mood Diet with guest Dr. Millie Lytle, ND, MPH
The foods you eat can greatly affect your body and all of its systems. If you have ever wondered if there is a connection between nutrition and your mental and emotional state, the answer is, yes. On this episode, I talk to Naturopathic Physician, Dr. Millie Lytle, about a food plan she created to help patients who struggle with anxiety, depression, panic attacks, and other mood disorders. Learn how to eat for your brain, not your stomach, and you will be able to influence how your body and mind operate. Tune in for vital information that will positively impact both your brain chemistry and your life.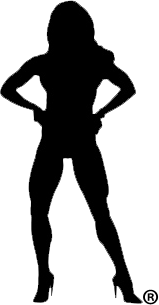 Put exercise at the top of your list.
If you are truly committed to achieving your goals, you will sometimes have to sacrifice other things to make room for your fitness program. I am not suggesting that you don't take your sick child to the doctor, but you may have to forgo meeting your friends for drinks after work when your time is tight.

Purchase an autographed picture
Get an autographed picture!!! You will receive the autographed picture(s) you select personalized with the name(s) you provide.
Price: $9.99 USD
Please allow 4 to 6 weeks for delivery. More