Tara Marie Segundo, M.A. is a New York City based Fitness Expert, Personal Trainer, Motivational Strategist, and Podcast Host with over 30 years experience in the fitness industry. She holds a Master's Degree from Columbia University in Applied Physiology and helps clients break free from destructive patterns so they can reach their physical and mental peak and lead healthy and fulfilling lives.
Take charge of your health with TARA MARIE LIVE! It's time to get in shape, make positive choices, and create the happy life you deserve.
Join me as I talk to experts in the field of mental, emotional, physical, social, and spiritual health to bring you cutting edge, life-changing information.
Get the results you want. Kick your life into high-gear. Live up to your potential.
TARA MARIE LIVE! …Live Ready! ®
Rate and Review TARA MARIE LIVE on iTunes!
Episode #44: Radical Mindfulness with guest Daniel Gutierrez
In a world in which we can live very scattered lives that move at a frenetic pace, my guest, Daniel Gutierrez, challenges the true meaning of success and takes us on a truth-seeking journey to the center of ourselves to find profound inner peace — where the past and future do not exist and where the real magic lies only in the present moment. On this episode, we discuss his new book, Radical Mindfulness: Profound Inner Peace in As Little As 60 Seconds. Learn how to master your inner world and see what a positive and profound impact doing so will have on your outer world. If you are seeking a sense of peace and harmony with yourself and your own truth, this episode is for you.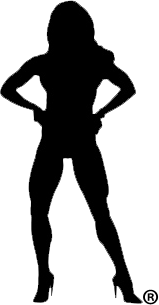 My 168 Hours Rule® states that it's not the hours that you're formally exercising that are the most significant in your life when it comes to staying lean and fit.The most significant hours are those waking hours when you're not engaged in formal exercise. These hours far outweigh those that you are working out and will either support or destroy your efforts to stay in good shape.
People who are in the gym the most are not the most fit.  This is a fact. There are people who work very hard in the gym or otherwise training, and they do it 4 or 5 times per week for an hour or more.  However, these people are not necessarily the leanest and most conditioned.

Purchase an autographed picture
Get an autographed picture!!! You will receive the autographed picture(s) you select personalized with the name(s) you provide.
Price: $9.99 USD
Please allow 4 to 6 weeks for delivery. More