"Where you are in your life this time next year will be 100% determined by the choices you make every day for the next 365 days. Choose wisely." 
~Tara Marie Segundo, M.A.
TARA MARIE LIVE Returns as a Podcast with All New Shows!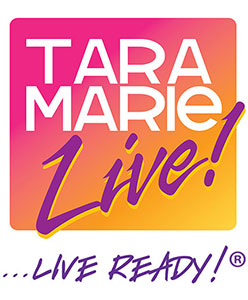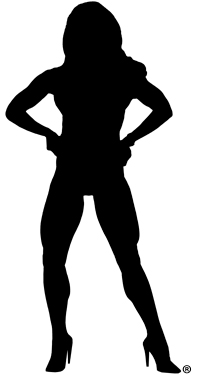 Take charge of your health with TARA MARIE LIVE!
It's time to get in shape, make positive choices, and create the happy life you deserve!
Join me as I talk to experts in the field of mental, emotional, physical, social, and spiritual health to bring you cutting edge, life-changing information.
Get the results you want! Kick your life into high-gear! Live up to your potential!
TARA MARIE LIVE! …Live Ready! ®
Rate and Review TARA MARIE LIVE on iTunes!
From Halloween to New Year's Eve, the holidays are a feeding frenzy. If you gain unwanted weight, you are left to deal with the consequences in January. On this special "between seasons" episode of TARA MARIE LIVE, I provide strategies that will make it possible to enjoy the holidays to the fullest and not gain a single pound. I also teach you how to begin to transform your relationship with food and permanently conquer your battle with excess weight. Tune in for tools that will help you during the holiday season and beyond!
As one must consider rest when building strength and endurance, it's also necessary for growth as a human being. Given this, I'm taking time to rest and refuel as we prepare for Season 2 of TARA MARIE LIVE! We have a fantastic line-up of shows on tap that will make you reconsider certain choices and reinforce others. We also have special episodes planned to bridge the gap between seasons! Most of all, remember that when your life is out of balance, your body will communicate this to you with symptoms like aches, pains, illness or emotional distress. Always listen to your body and follow its lead. I look forward to being back with you soon to share in your success. Stay tuned!
This week, Dr. Anish Bajaj joins me to discuss how to prevent common sports injuries. From the perspective of a chiropractor, we examine how weaknesses in your body and its function can make you vulnerable to them. If you understand why injuries occur in the first place, you can be aware of how to lessen your chances of sustaining one. No one wants to be side-lined. Whether you're an athlete or a weekend warrior, tune in for game-changing information!
On this episode, Goal Achievement Coach and Expert Healer, Maureen Hann, joins me to discuss her new book, Run Your Amazing Life. Whether a runner or not, you probably have goals that have eluded you. Tune in and learn ways to identify and overcome subconscious self-limiting beliefs, align your goals with your core values, and use fear, doubt, pressure and expectations in your favor so you can create a life you love!