"Where you are in your life this time next year will be 100% determined by the choices you make every day for the next 365 days. Choose wisely." 
~Tara Marie Segundo, M.A.
TARA MARIE LIVE Returns as a Podcast with All New Shows!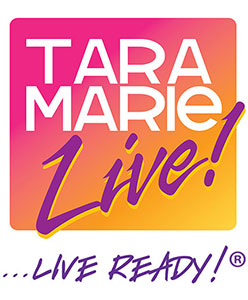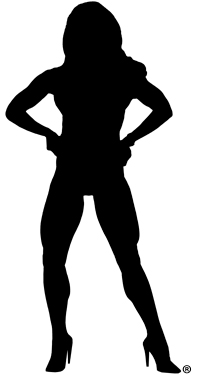 Take charge of your health with TARA MARIE LIVE!
It's time to get in shape, make positive choices, and create the happy life you deserve!
Join me as I talk to experts in the field of mental, emotional, physical, social, and spiritual health to bring you cutting edge, life-changing information.
Get the results you want! Kick your life into high-gear! Live up to your potential!
TARA MARIE LIVE! …Live Ready! ®
Rate and Review TARA MARIE LIVE on iTunes!
On this special "between seasons" episode of TARA MARIE LIVE, Fat Cell Researcher, Weight Loss Expert, and Author, Dr. Lori Shemek, joins me to discuss how you can transform your health and lose stubborn excess fat if you focus less on calories and more on the quality of what you eat and drink. There is a direct link between inflammation in the body and poor health and excess fat. Knowing how to quell this dangerous low level inflammation with nutrition is the key to achieving optimal health. Tune in for life-changing information!
If you struggle with excess body fat, you know how frustrating it is to lose weight, only to regain it. This destructive pattern is why many people eventually give up. It is a fact: lean people don't just eat differently than people with excess fat; lean people live entirely different lives. On this special "between seasons" episode of TARA MARIE LIVE, I give you concrete steps to get to the root of why you are "over-fat," set goals to lose weight, and strategies to change your life and "live lean" forever. Tune in for tips that will help you build a healthier future!
Everyone is busy, but we all have the same 168 hours in a week. My 168 Hours Rule® formula will teach you to use your time in such a way that the hours that you are not exercising will support your efforts to have improved health and fitness. Research confirms that people who work out regularly yet spend much of their days sitting do not get the full benefit of their exercise. On this special "between seasons" episode of TARA MARIE LIVE, I show you how to use time to your advantage and eliminate the negative effects of inactivity. Join me for information that can help you change your state of health for the better!
From Halloween to New Year's Eve, the holidays are a feeding frenzy. If you gain unwanted weight, you are left to deal with the consequences in January. On this special "between seasons" episode of TARA MARIE LIVE, I provide strategies that will make it possible to enjoy the holidays to the fullest and not gain a single pound. I also teach you how to begin to transform your relationship with food and permanently conquer your battle with excess weight. Tune in for tools that will help you during the holiday season and beyond!