"Where you are in your life this time next year will be 100% determined by the choices you make every day for the next 365 days. Choose wisely." 
~Tara Marie Segundo, M.A.
TARA MARIE LIVE Returns as a Podcast with All New Shows!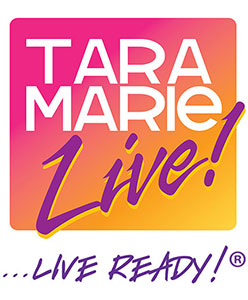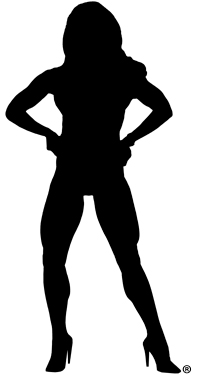 Take charge of your health with TARA MARIE LIVE!
It's time to get in shape, make positive choices, and create the happy life you deserve!
Join me as I talk to experts in the field of mental, emotional, physical, social, and spiritual health to bring you cutting edge, life-changing information.
Get the results you want! Kick your life into high-gear! Live up to your potential!
TARA MARIE LIVE! …Live Ready! ®
Rate and Review TARA MARIE LIVE on iTunes!
Naturopathic Physician and Certified Nutrition Specialist, Dr. Patricia P. Selassie, joins me to discuss a holistic approach to balancing thyroid function, including the consideration that all organ systems of the body work together and support each other. To have a healthy thyroid, all aspects of your health must be optimized. Tune in and learn how toxicity, gut health, stress, nutrient deficiency, hormonal imbalance, and even infection affect thyroid health, and get solutions to heal your thyroid naturally.
On this week's episode, I discuss a program I created to help people overcome their struggle with binge eating. R.A.G.E.® is an acronym for my 4-step system that will help you recognize that you are using food to numb your feelings; acknowledge the uncomfortable emotions that are driving the self-destructive behavior; and redirect yourself toward an effective means of coping so you no longer will rely on food. If you struggle with binge eating, compulsive eating, or emotional eating, tune in and learn tools that will help you break free from the control food has over you.
This week, I talk to Patsy Catsos, MS, RDN, about her new book, The IBS Elimination Diet and Cookbook. On this episode, we discuss her 8-step plan for relief of symptoms of irritable bowel syndrome. The plan includes an elimination phase and a re-introduction phase of FODMAPs, a class of dietary carbohydrates that worsen symptoms of IBS. Patsy says that only over the last decade has it occurred to doctors that food may be both the cause of and the solution for IBS. Tune in and learn a viable strategy to regain your health!
Tune in for this special TARA MARIE'S TIPS edition of TARA MARIE LIVE on which I explain five effective ways to increase the intensity of your strength training workouts. I review drop sets, supersets, eccentric training, decreasing rest periods between sets, and increasing external load. Regardless of age, research shows that muscle tissue will respond to strength training when it is done correctly and there is proper nutrition to support muscle growth. Join me and learn how to ensure consistent progress and strength gains over time.